Reliable design, now replicated by other manufacturers.
Bespoke design, modification possibility, attention to details.
We don't make it cheaper. We make it better!
Our own modern fabrication yard is ISO 9001 certified.
We can manufacture blockers in large numbers within limited timeframe.
We offer flexible discount system.
Delivery and Installation
We deliver all over Russia in cooperation with major road carriers such as AutoTrading [«Автотрейдинг»] and Business Lines [«Деловые линии»]. Shipment by rail is another option. We have established good contacts with owners of different vehicle types. We stand ready for you to calculate cost of delivery to a designated location.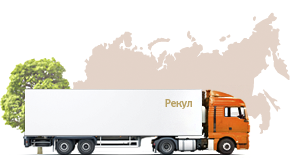 Our products come with installation and connection diagrams in an effort to provide you with essential information. Thus, installation is easy to do, either by yourselves, or any contracted engineering company. Our product warranty remains valid regardless of the party performing installation.
About Us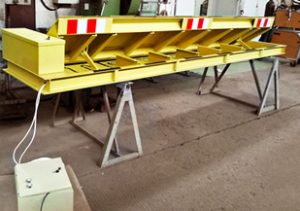 In 2017 our company turned 25. The company is focused on manufacturing reliable, high-quality, non-standard metal products.
We have developed different road blocker designs and shipped about three hundred units all over Russia. Continuous design modernization guarantees low prices and reliable, high quality products for your security.
Rekul Ltd designs and manufactures anti-ram blockers
Road blockers are intended to control access to secure facilities, government offices, power plants, court buildings, penitentiaries, oil and gas plants, and manufacturing sites. Road blockers we produce have been used all over Russia – from its southern parts with heat rising to +40°C to northern areas where temperatures drop below -45°C: everywhere the blockers have performed nothing but excellently.
We keep on improving the road blocker design. The product range includes hydraulic blockers that can be geared into working position in a matter of seconds; manual blockers capable of operating in the field without any utility connection. The primary anti-ram model is electromechanical blocker – a reliable cost-effective solution with maximum ease of installation requiring no specialist skills. A number of design solutions we developed have already been replicated by other manufacturers – disappointingly, without observing proper quality and manufacturing process requirements.
As an anti-ram blocker we also offer units that prevent vehicle passage by damaging individual parts of the vehicle and/or creating a psychological barrier with minimal deterring effect; this suits the purpose of controlling access to areas without stringent security requirements: car parks, private ground, areas with temporarily restricted entry, and the like..
Anti-ram blocker can be interfaced to a security system and come in the shape of a barrier fitted with all essential identification and warning elements: arm barrier, reflectors, signal lights, acoustic alarm, warning signs.
Most common modification of a road blocker knowт as ПОКАТ, or 'Road Vehicle Stopping Point', is intended to obstruct road vehicle passage by completely destroying vehicle suspension and making its further movement impossible.
More rugged road blockers stop a vehicle in front of the blocker, preventing even large debris from getting into the area. These anti-ram blockers rise to a height of up to 1.2 meters, with the moving element weighing from 1.5 tons and the total weight of several dozens of tons, concreting included.